Van Halen Set for Massive 2013 European Tour, Says David Lee Roth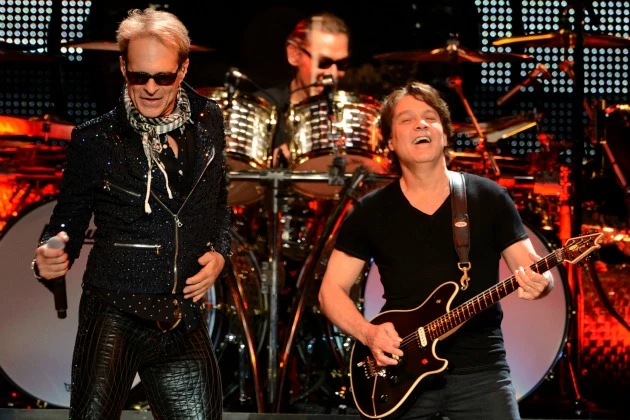 The mighty Van Halen are getting back into action after Eddie Van Halen was sidelined by emergency surgery last year. According to front man David Lee Roth, the powerhouse rock group will perform a long string of dates in Europe toward the end of the year.
The loquacious performer revealed the news on the Opie & Anthony Show Monday morning (March 11). "We're going to be playing Europe — probably 50, 60 shows outside of the States, starting at the end of this year, and then come back around through the US," he said. Any return to the US is likely to be next year — there are no plans for North America in 2013 outside of an appearance at the Rock USA festival that the singer said only happened by accident.
"I'm frankly surprised that these happened now," he asserted. "I think probably they had designs on somebody else, and somebody else got sick. 'Cause y'know, we're kind of here to save the day. These are big shows — these are like 50-70,000-person shows. And they're just coming together fast, which says probably somebody else bowed out or somebody else took ill."
The irrepressible singer was as enthusiastic as ever when it comes to talking about the upcoming shows. "Van Halen is very pure and uncut kinda music," he raved. "It's a little like getting drunk on shots of really good Kentucky bourbon. It's like, you'll have a great night — but you probably won't want to see us again for three years!"
Hear David Lee Roth Detail Van Halen's 2013 Plans
Source:
Van Halen Set for Massive 2013 European Tour, Says David Lee Roth
Best of 106.9 Classic Rock