Rolling Stones' Ron Wood Reportedly Secretly Married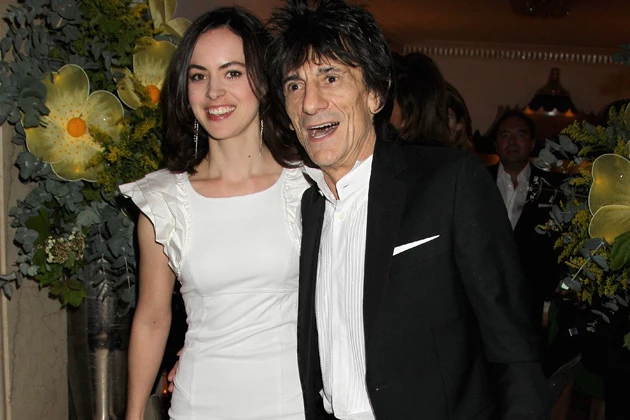 Is the Rolling Stones' Ron Wood a wedded man? That was the question on the tongues of many when he and fiancée Sally Humphreys turned up wearing matching silver bands on their wedding fingers Tuesday (Nov. 27) at the British Fashion Awards.
The Daily Mail reports that the couple's noticeable bands had some of the Fashion Awards attendees wondering if the pair had tied the knot after just announcing their engagement five weeks prior. At the time of their October announcement, the pair stated that a wedding would likely take place in early 2013. The engagement came just six months after they met.
Wood has been married twice before, with one of the unions lasting for 23 years. Those close to the couple say that the pairing is a strong one, with the Sun citing a source as stating, "They've been inseparable for months and he decided to tie the knot again. Keith Richards has been laughing about it. He's sick of buying him wedding presents."
Meanwhile, Wood's stepson Jamie told the Sun, "Sally's not one of the bimbos he usually goes for. She's exactly what he needs. I don't think he can keep up with bimbos any more."
Humphreys told the Daily Mail, "He asked me, although he didn't go down on one knee, but I knew it was on the cards because we'd already talked about it."
Source:
Rolling Stones' Ron Wood Reportedly Secretly Married
Best of 106.9 Classic Rock