Roger Waters Writing for First New Album in Over 20 Years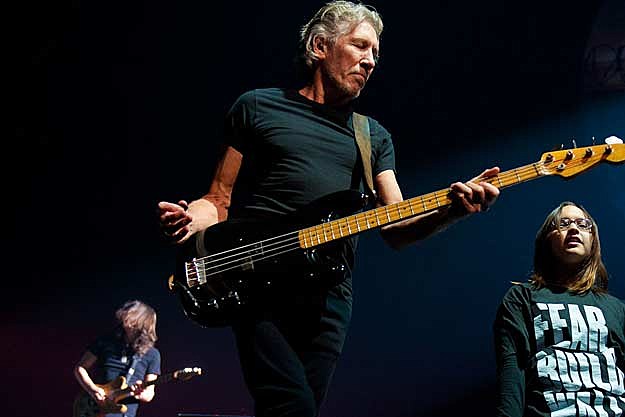 It's been more than two decades since Roger Waters released his last full-length studio album, but that doesn't mean he's finished making new music — he's just going about it really, really slowly.
Rolling Stone reveals that Waters has finished one song for his next album, a concept record he's currently planning on calling 'Heartland.' And although he isn't sure what he'll call the song yet, he's willing to reveal that it tackles "religious extremism." As he put it, "I'll tell you what the first line is — I haven't told anyone else, and I may be sticking my head too far above the parapet — but the first line is, 'If I had been God…'"
Given the former Pink Floyd bassist's deliberate creative pace over the last 20 years, it shouldn't surprise anyone to learn that his new project has its roots in much older material. "The 'Heartland' idea sort of came from another song I wrote maybe 15 years ago, or longer even, which was a song that I wrote for a movie — a really, really bad movie called 'Michael' that was about an angel," he recalls, referencing the 1996 fantasy drama starring John Travolta as the Archangel Michael.
"I'm absolutely determined to make another album. And I think this new song may give me the chance to do that," he continued. "It provides a cornerstone and a core idea for me to write a new album about. You know, it's just one of my obsessions, which is, I'm sort of obsessed with the idea that religious extremism is a maligned factor in most of our lives."
Source:
Roger Waters Writing for First New Album in Over 20 Years
Best of 106.9 Classic Rock