New Study Examines the Shortened Life Expectancy of Rock Stars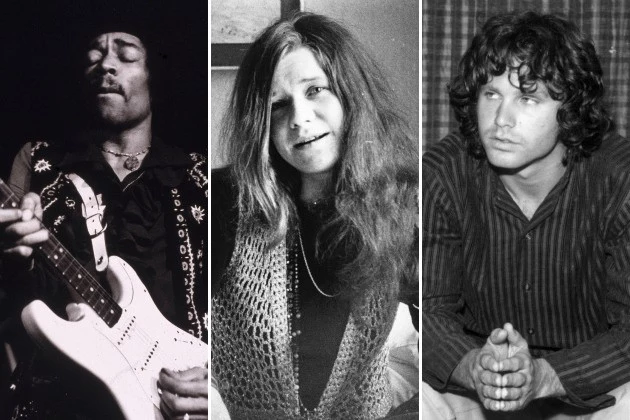 Any rock fan worth his or her salt is aware of the "live fast, die young" mythology surrounding the music — and lord knows we've all seen more than enough musicians succumb to the stereotype. But a new study suggests the phenomenon might be far more widespread than previously believed.
The Wall Street Journal reports that a team of UK scientists observed nearly 1,500 artists from across a wide variety of musical genres over a 50-year span, and were startled to discover that nearly 10 percent of them passed away during the study.
But before you put down your guitar out of fear for your health, don't worry — it wasn't the music. In fact, as the WSJ puts it, "Nearly 39% of those deaths were caused by factors related to violence or alcohol and drug intake." This conclusion wasn't lost on the team conducting the study, who named the paper summarizing their findings 'Dying to be Famous.'
Interestingly, the study also found that solo performers are more likely to die young than members of a band, with 23 percent of North American artists succumbing on their own against 10 percent of those who were part of a group. Also helpful: Rising to fame after the peak of the sex 'n' drugs era of the '70s, when the long-term effects of a hedonistic lifestyle became more widely known and the record industry became more of a business and less of a wild frontier. As the study put it, "Reaching fame from 1980 onwards was independently associated with a higher relative survival."
Source:
New Study Examines the Shortened Life Expectancy of Rock Stars
Best of 106.9 Classic Rock