Massive Duane Allman Box Set Announced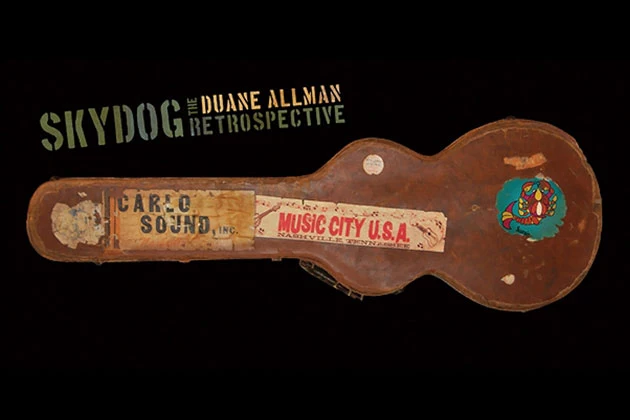 Rounder Records has assembled and fine-tuned a massive box set of Duane Allman highlights for 'Skydog: The Duane Allman Retrospective.' The seven-disc box set will be available on March 5. It features 129 songs from his early days as a garage rocker through his time with the Allman Brothers Band.
According to Rolling Stone, studio sessions with Aretha Franklin, Wilson Pickett and Boz Scaggs are amongst the treats one will find on 'Skydog: The Duane Allman Retrospective.' It begins with his time with the Allman Joys and then the Hour Glass. Also included is is Allman's work with Derek and the Dominoes.
The 'Skydog' box set will be the second to come from the Allmans in 2013. Earlier this week the band announced they'd be releasing a four-disc set of two live shows from 1972 and 1973. Both the Macon, Ga. and Uniondale, N.Y. show were recorded after Duane Allman's death in 1971.
Source:
Massive Duane Allman Box Set Announced
Best of 106.9 Classic Rock