Def Leppard Re-Recording Hit Songs to 'Wrestle Back Career' From Record Label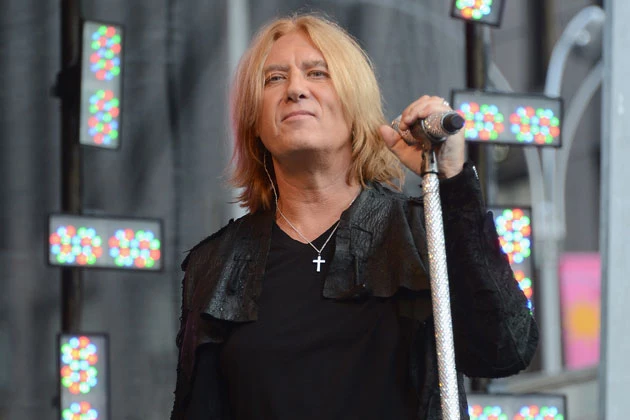 In 2012, Def Leppard re-recorded two of their biggest hit songs and made them available digitally. The once-unusual move was done just before the Tom Cruise movie 'Rock of Ages' was released, but Joe Elliott says his band's inspiration for heading back to the studio was to one-up their record label.
It seems they won't stop with the new versions of 'Pour Some Sugar On Me' and 'Rock of Ages,' or the five-song acoustic medley they released late last year. The crux of Def Leppard's dispute with Universal Records (according to Elliott) is that the label owns the originals, but can't release them without the band's permission. By re-recording the songs as carbon copies, the band gains control and is able to profit.
"Until we can come to some kind of humane conclusion to this ridiculous stand-off, we're going to say, 'F— you,'" Elliott tells Classic Rock in the most recent print edition.
"We want to get the same rate for digital as we do when we sell CDs, and they're trying to give us a rate that doesn't even come close," the front man adds (quotes via Blabbermouth). "They illegally put up our songs for a while, paying us the rate they chose without even negotiating with us, so we had our lawyer take them down."
Without offering specifics, Elliott hints Def Leppard will release more re-recordings in the future. He calls the new singles "forgeries," but says that is the only choice the band has right now.
"Between us and Bon Jovi, we f—— built that company," Elliott adds. "We built their penthouse sushi bar, wherever it may be, and they just treated us like s—. We can either roll over like little dandelions or we can stand up and punch them in the bollocks. And that's exactly what we're doing."
Source:
Def Leppard Re-Recording Hit Songs to 'Wrestle Back Career' From Record Label
Best of 106.9 Classic Rock